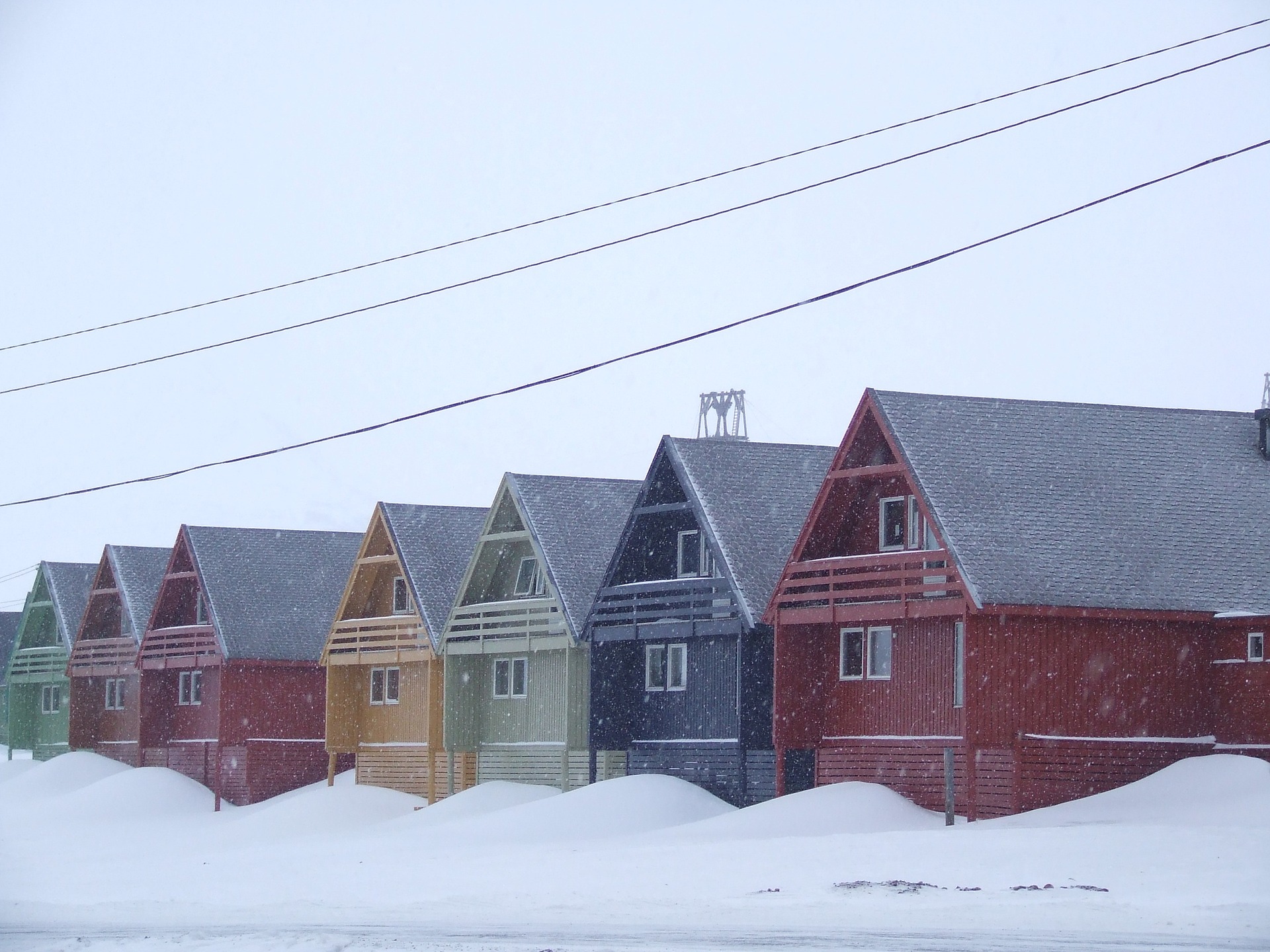 Many years ago, when I first became a homeowner, I awoke one early December morning to the delightful sounds of the local police department knocking at my door. My dear neighbors had called in an emergency. A city pipe must have burst, they told me, and water was spewing everywhere in my backyard! I sleepily yet quickly led the officers through my home to the deck off my kitchen where we looked down upon a four foot high and six foot wide volcano of ice with water and steam spraying high up into the air. It was quickly determined however that the culprit was not a city water line. As it turned out the spray nozzle on my garden hose had frozen and broken as a result of the water being left on. For three months.
This may be an extreme example but the reality is that at the time I, like many home owners, did not know the importance of winterizing my home. Luckily, there are many simply and quick things you can do each fall in order to save yourself from having painful and often expensive issues pop up during the winter months. Here's a quick list of items you should be checking before settling down for your yearly hibernation.
1. Check your heating system, before the frost hits. Get your furnace, wood burning stove, or fireplace inspected and tuned up early to ensure that when the temperature drops you're ready to go. If you wait until the mercury drops below 32 to find out that your furnace isn't working properly, you're going to find that the repair man is suddenly far busier than he was three weeks ago and will be wishing you had called him sooner. Don't forget to cover up the air conditioner to protect it from ice and snow too!
2. Plug those leaks, you're not trying to heat the whole neighborhood. A simple line of caulk around a window, or some skirting at the bottom of a door can save you from playing a six month long game of "Where's the draft coming from?" Aside from keeping the heat in, you'll also be keeping the pests out. Check for open spaces anywhere a pipe or cable line comes into your home as well.
3. Turn off the faucets, and put away the hoses. This is a big one, as I can personally attest to. Whenever possible, turn off the water flow to the outdoor faucets from inside as well to keep pipes empty. If you have pipes near the exterior of your home which are in a wall or crawl space which is not insulated, insulate around the pipes or wrap the pipes themselves to avoid freezing and bursting issues. If you have an in-gound sprinkler system, make sure you call a professional to blow out the system and remove any water left inside.
4. Clean out the gutters one last time. I know, nobody likes this chore, but humor me for a minute. That dreaded freeze/thaw cycle we see every fall and spring can wreak havoc on your roof and gutters if the water has no place to go. If seeing an icicle over your front door scares you, imagine the weight of your entire gutter filled with ice coming crashing down. Check your down spouts and make sure you are directing the flow away from your home to keep your foundation safe and dry. The repeated freezing and thawing of water can take a small crack and make it into a big problem fast.
5. Mulch those leaves. You've been working hard to get these items taken care of so now I'm giving you a break. Instead of raking leaves all afternoon and cramming them into bags, try simply mowing them. Mulching the leaves into small pieces allows them to fall between the grass and will help add nutrients to the soil over the winter to help your lawn next spring. Winterize your mower and blower to keep the engines running strong, and then pack them away for the year.
Performing these simple tasks each fall can help you to avoid a lot of unpleasant issues during the cold winter months. Trust me, no one wants an ice volcano in their back yard. If you ever do find yourself in need of a repair service and don't know who to call, give me a call and I can point you in the right direction!