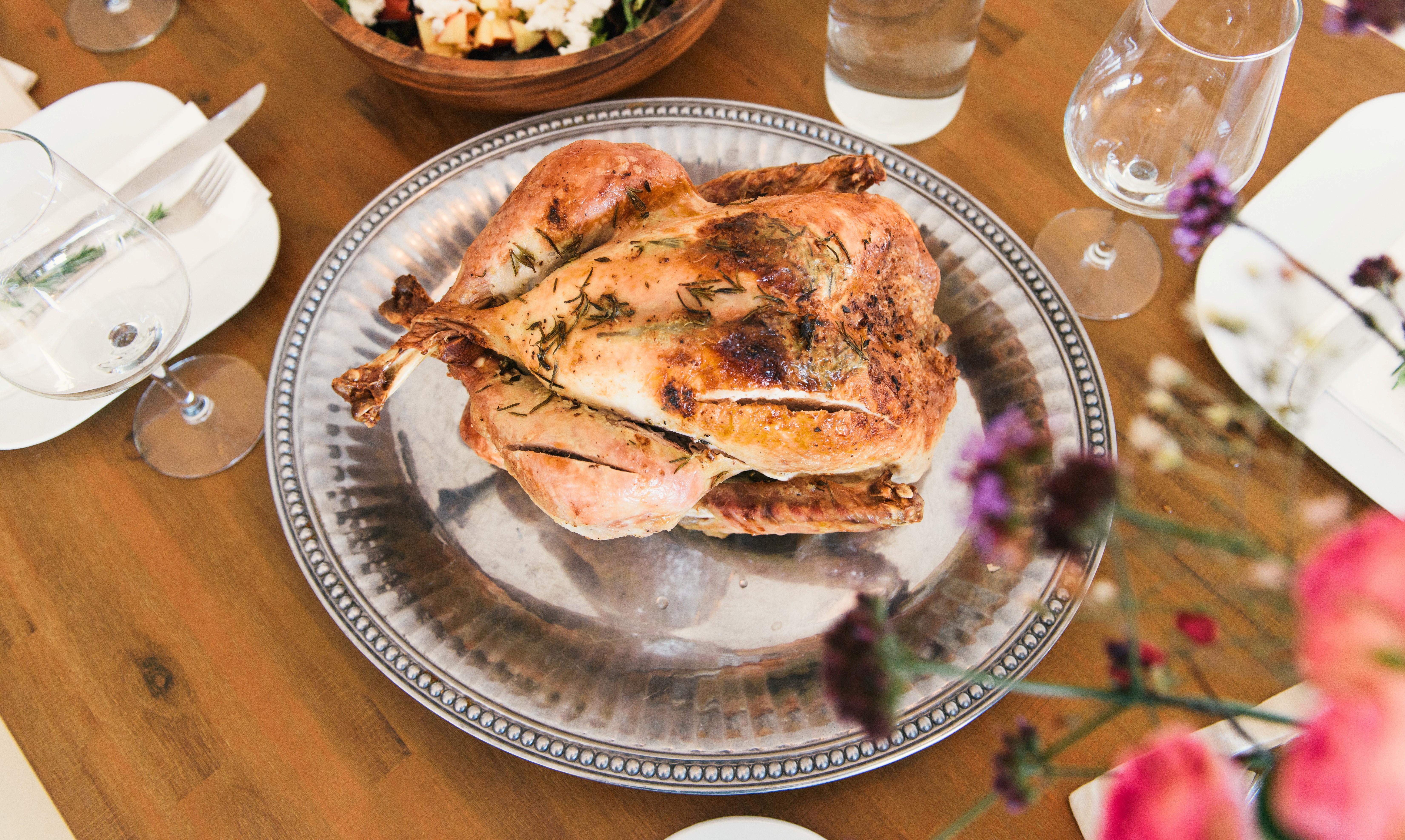 "If you stand in the meat section at the grocery store long enough, you start to get mad at turkeys. There's turkey ham, turkey bologna, turkey pastrami. Someone needs to tell the turkey, man, just be yourself." —Mitch Hedberg

As a former professional culinarian turned family chef and Realtor, the holidays typically mean a barrage of texts and phone calls which all boil down to one simple question-"How long should I cook this bird?" As the idea of cooking for two, three, or five times the normal number of people in your household becomes a reality, a lot of questions you've never had to ask yourself pop up. How many side dishes do I need? How much stuffing should I make? How much turkey will uncle Lester try to smuggle home in his coat pockets? While I can't predict what your in-laws will do, I can certainly help you figure out how to feed them. Here is a quick list of helpful links to get you started in the right direction.
Not sure how much turkey and stuffing you'll need? Wondering how long it takes to thaw that turkey out? Trying out your mother-in-law's family recipe and can't recall how many teaspoons are in a tablespoon? Check out these handy calculators from Butterball.
Going with Ham this year? Betty Crocker's got you covered.

Wondering how early you'll need to get out of bed in order to have everything ready in time? Check out this handy chart from RealSimple.com with cooking times for thawed, frozen, and stuffed turkeys by weight.

Want to avoid those same old boring side dishes, or jazz up the tried and true favorites? Here is a great resource with dozens of recipes for every side you can imagine, sorted and ready for your research.
Show some love to your vegetarian friends, and impress them with one of these amazing meat free dishes , none of which involve the dreaded tofurky. Seriously, these are great.
Have a cooking question that isn't covered? Shoot me a message at SteveNanninga@kw.com or on social media at https://www.facebook.com/SteveNanningaRealtor

If the family is pestering you about when you're moving out, or maybe you just need a new space for hosting next year's festivities, I can help with that too! (I am a Realtor after all). Happy Holiday's everyone!