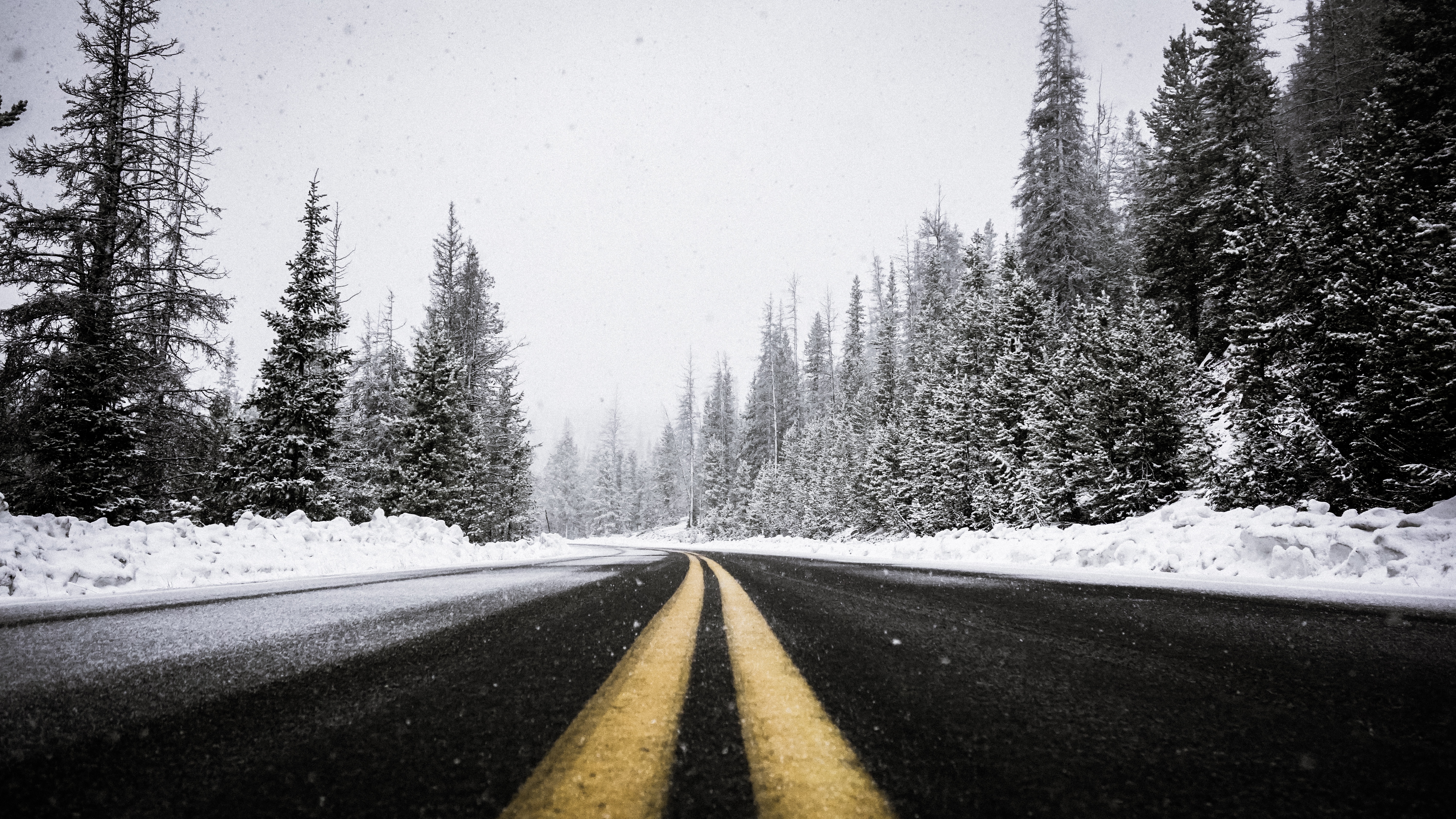 Are you planning on traveling over the river and through the woods to Grandma's house this holiday season? If so, you're not alone. According to The United States Department of Transportation, the number of long distance trips taken during the Christmas and New Years holiday period increases by over 23% compared to normal levels. That means millions of family road trips and, unfortunately, a lot of roadside emergencies. Here in the Midwest those extra vehicles are often hitting the highways at the same time as snow, ice, and a steep drop in temperatures. To keep your family safe, it's important to be prepared by having an emergency kit in your vehicle to deal with any mishaps you have while traveling. Here are ten items you'll want to have on hand in your vehicle this holiday season.
A Cell Phone. Most of us will have one on our person anyway, but it's important to note that having an easily accessible and fully charged phone with you can mean the difference between getting help to arrive quickly or waiting through the night. As an extra precaution, it may not hurt to also bring a Portable Battery Charger

, some of which can fully charge multiple devices quickly.

A First Aid Kit. Band aids, medical tape, gauze, antibiotic ointment, and alcohol wipes at a minimum. Many pre-filled kits can be purchased online or at a local retailer ranging from $20 to over $100 depending on what items are included. You should also remember to have handy any medications or specific medical items needed for your family members.
Basic vehicle repair items such as Jumper Cables, a Jack and Wrench, and Reflective Warning Triangles. This will help you to quickly and safely overcome some of the most common roadside issues such as a dead battery or flat tire. You should also remember to check that you have a properly inflated Spare Tire before hitting the road.
A Flashlight, lantern, or Headlamp. With the sun going down early in the afternoon, it's likely that you will need some extra illumination to help with any repairs, signal to help, or find your way to the nearest service station.
Water. Even with the cold temperatures you're going to be working up a sweat and risking dehydration. Have at least one bottle handy for every passenger.
Snacks. You may be waiting a while for help to arrive. Pack a few high-calorie foods such as candy bars or nuts to make sure you keep your energy up.
A Sleeping Bag or Blanket. Unfortunately some emergencies may leave you stranded for an extended period of time and there is no guarantee that you will have heat if you are experiencing engine troubles.
A Small Shovel and Cat Litter/Sand.

If you find yourself simply stuck in the snow, these two items can help you to quickly be on your way. Use the shovel to dig out around your wheels and sprinkle the cat litter or sand in front of them to help with traction.

An Ice Scraper. And of course, a hat and mittens to wear while you are exposed to the elements removing ice and snow from your vehicle. In extreme weather situations you'll need to clear off your vehicle often so that it can be easily seen.

A Fire extinguisher. Your local automotive parts store should stock small extinguishers that are specifically meant for your automobile. Look for a dry powder fire extinguisher, rated for use on class A, B and C or E fires. This will ensure it is equipped to fight fuel and electrical related fires, as well as common organic combustibles such as upholstery, paper, cloth and wood products that are found in your vehicle.
Even if you've made the trip many times over the years, surprise automotive problems can pop up at any time. With the cold weather of the season adding extra danger, it's best to just plan ahead and be prepared for whatever comes your way. Travel safe everyone!
(If you decide this is the year for you to move some place warmer, I'd love to help you out with that too! Give me a call at 763.242.9237 or email me at SteveNanninga@kw.com)